Hello,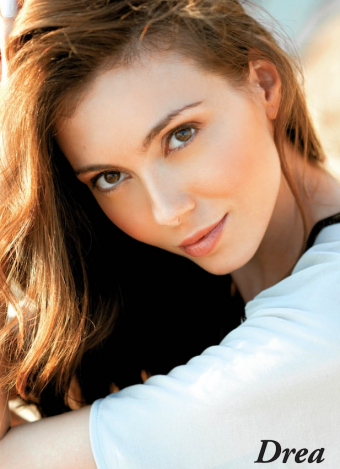 My name is Drea Vujovic, and I would like to welcome you to my model placement page. Drea Model Placement is different from traditional modeling agencies for our role is to discover, develop, educate, prepare and finally place models with the best modeling agencies in the world.
My career began at the young age of 16 when I was discovered in a shopping mall by a top American model scout. I signed my first contract in New York and I have been modeling ever since. Modeling has taken me all over the world where I appeared in countless campaigns, commercials, magazines, catwalks and television. I was also a finalist in the first season of Project Runway Canada hosted by supermodel Iman.
With my passion and love for the modeling business, I branched out using my experience and skills to become Toronto's most sought after runway coach and model mentor. I have been credited as the key to a new face's exposure on the catwalk.
After being a runway coach and model mentor for many years the next natural step was to start my very own model placement agency.
The modeling business is a very competitive one, driven by youth, and it is easy to get lost and miss out on opportunities due to poor management.
Who better to develop, train and plan a model's future than a model who has had a successful modeling career?

UPDATE 2020:
I am beyond excited and proud to announce that I will be joining forces with my former manager, mentor, super agent and dear friend Chantale Nadeau, where I will be the director of the Men's Division.

Chantale Nadeau Model Placement was founded in Toronto, Canada in 2005 and represents some of Canada's most beautiful and successful models. Over the past decade Chantale has launched and managed the careers of top models such as Richelle Dobson, Simona McIntyre, Dani Seitz and Sophie Touchet.

We are always looking for our next super star. Could it be you?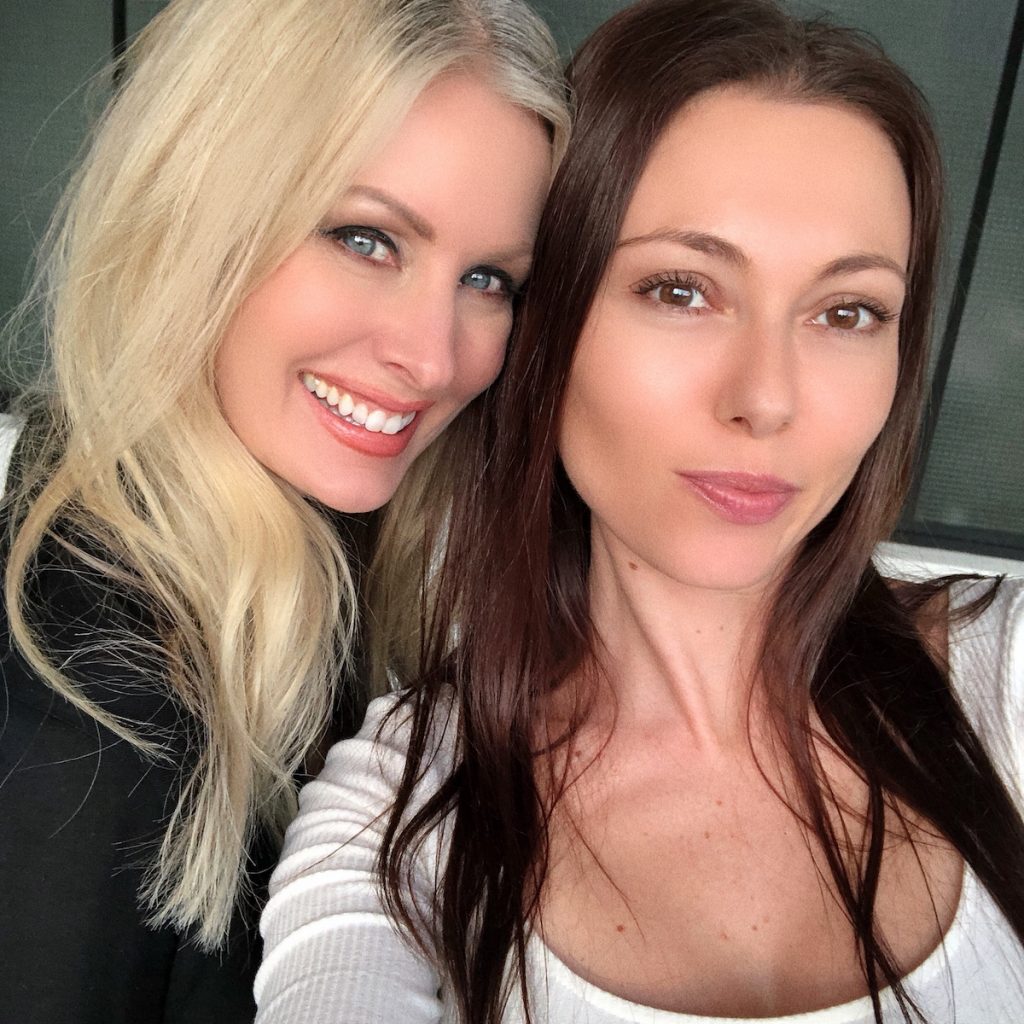 Check out my interview for Male Model Scene Magazine MMSCENE 016 – JULY 2017 ISSUE here.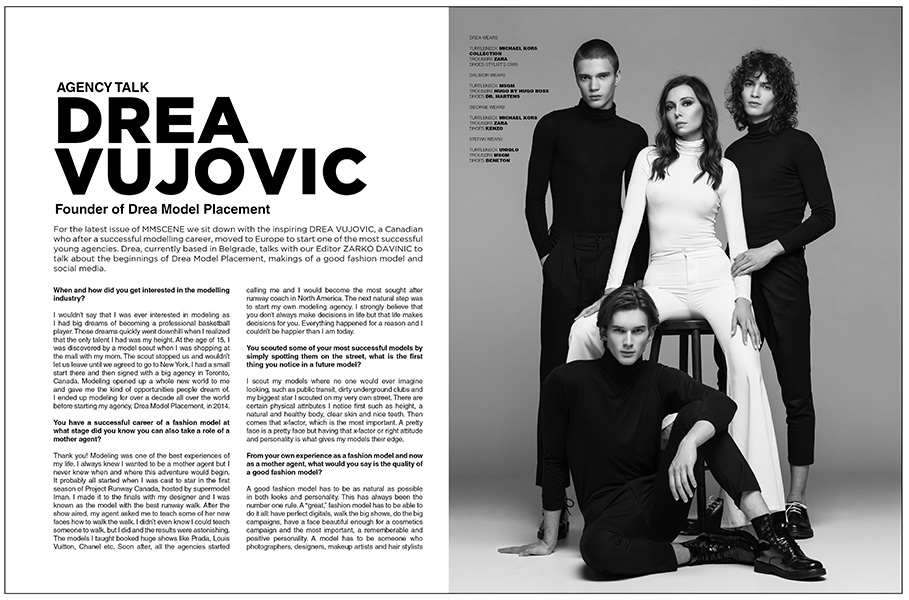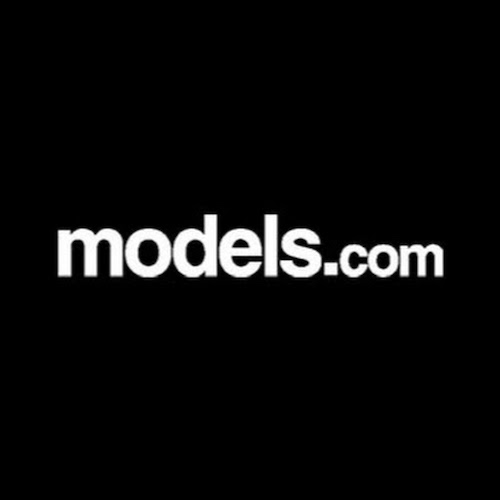 "Founded by former model, Drea Vujovic, Drea Model Placement is a mother agency managing both commercial and editorial models from Serbia and other European countries. Drea Model Placement provides the best model management and builds lasting modelling careers by personally developing, educating and placing models with top agencies worldwide."

Check out the BECOME A MODEL section and contact me if you want to become a model.
info@dreavu.com